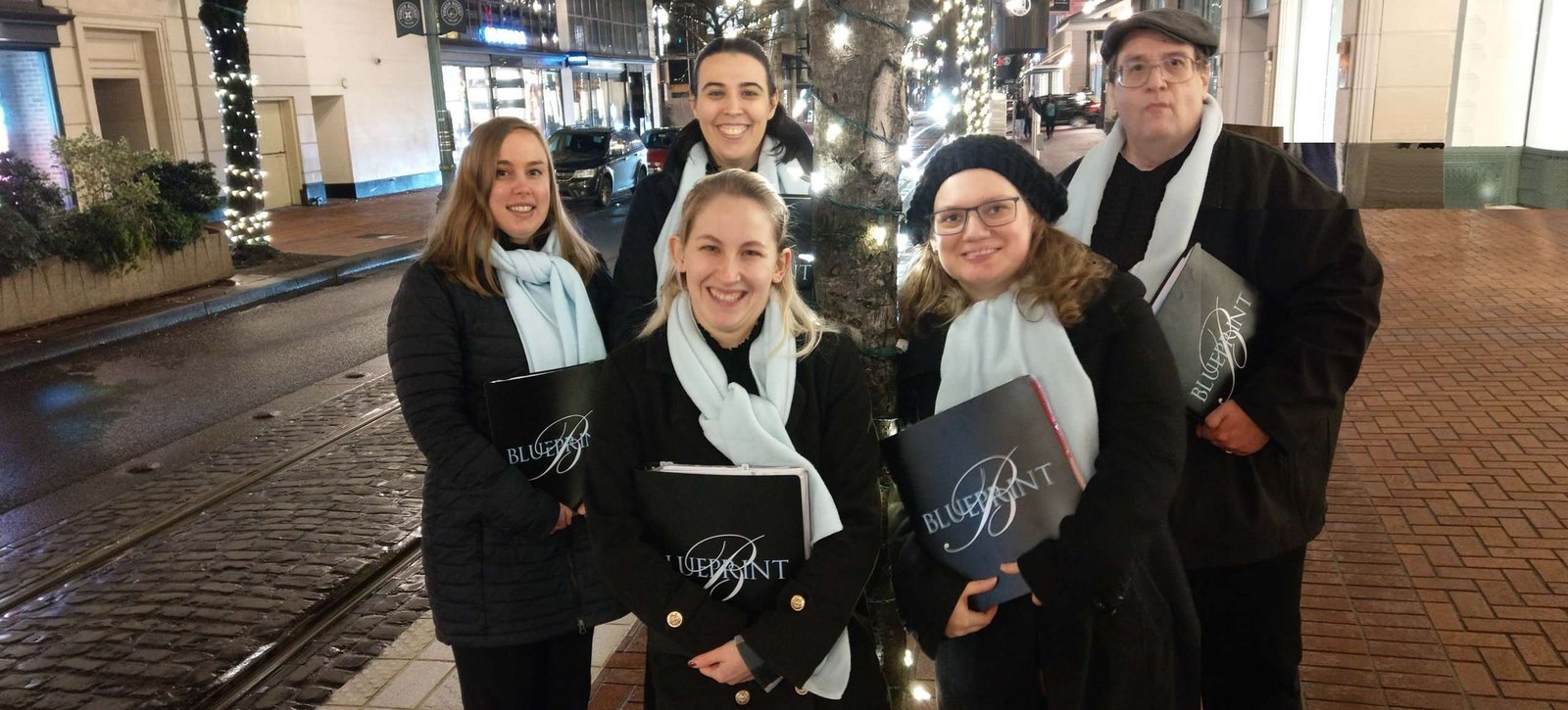 Blueprint is a multi-faceted organization, and there are few events that we don't have repertoire for! Parties, weddings, corporate gatherings, providing backdrop music — anything goes!
Requests for performances from any of our groups can be made by filling out the form below.
Other examples of Blueprint Singers' booking availabilities include: singing telegrams, weddings, and national anthems, which are outlined below, as well as numerous caroling teams during the holiday season.
Want to send someone a unique and special message?  We will send your requested number of singers to the person of your choice to deliver it for you…Blueprint-style!
Numerous melodies available for the message of your choice!
Looking for a national anthem to kick-off your event?  Blueprint has unique versions of The Star-Spangled Banner, O Canada, and Advance Australia Fair, among others, in any desirable format: all-female, all-male, or mixed).
Want to make your wedding or party extra special? Have a Blueprint ensemble sing for your big day! Whether it's a touch of the old school or a spin of the new, we add a fresh taste to any get-together, and can help provide distinction from any average ceremony one has seen before.
When it's wintertime, nothing beats having a group of Blueprint carolers around! Whether it be at a party, a specific location, or just for the simple joy of the holidays, we always bring enthusiasm and fun (and terrific vocal harmony, of course) to each place we carol at!  For even more details on the Blueprint Carolers, click here.
QUESTIONS
Wondering if we're a good fit for your event, or have other questions about requesting a Blueprint appearance, or just general questions? Contact us here.